Aatish Taseer has worked as a reporter for Time magazine and has written for The Sunday Times, The Financial Times, Prospect, India Today and Esquire. He is the translator of the highly acclaimed Manto: Selected Stories. His books include Stranger to History: A Son's Journey Through Islamic Lands, The Temple-Goers, Stranger to History and Noon.

Last modified on 2013-07-25 07:18:19 GMT. 0 comments. Top.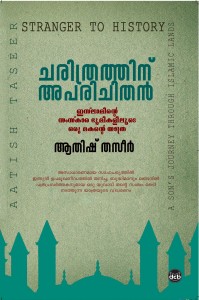 Category: Non-fiction
Publisher (English): Canongate Books
Publisher (Malayalam translation): DC Books
Publisher (Marathi translation): Mouj Prakashan
Rights: Indian Language Rights Available (excluding Malayalam and Marathi)
As a child, all Aatish Taseer ever had of his father was his photograph in a browning silver frame. Raised by his Sikh mother in Delhi, his Pakistani father remained a distant figure, almost a figment of his imagination, until Aatish crossed the border when he was twenty-one to finally meet him.
Last modified on 2013-06-27 05:06:22 GMT. 0 comments. Top.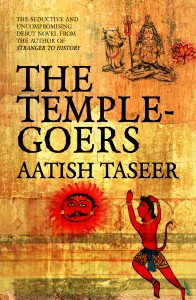 Category: Fiction
Publisher (English): Picador India
Rights: Indian Language Rights Available
A young man returns home to Delhi after several years abroad and finds that everything around him has changed, except for the people, who are the same, only maybe slightly worse. He meets Aakash who introduces him to the squalid underside of this sprawling city. But when Aakash is arrested for murder, the two of them are suddenly swept up in a politically sensitive investigation that exposes the true corruption at the heart of this new and ruthless society.