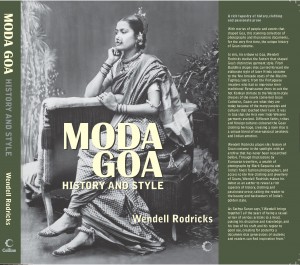 Category: Textile Traditions
Publisher: HarperCollins Publishers India
Rights: World rights available (excluding Indian subcontinent)
Wendell Rodricks places the history of Goan Costume in the spotlight for an archive that has never been researched. He traces the early settlers, the world's first Indo-Western clothes and the final return to Indian dress after the Portuguese left Goa. Through illustrations by European travellers, a wealth of photographs by Mark Sequeira and Bharat Ramamurtham and access to the fine clothing and jewellery of Goans, Wendell Rodricks makes a debut as an author to reveal a rich tapestry of history, clothing and passionate prose taking the reader to the beauty and back waters of India's golden state.