Sampurna Chattarji
is a poet, novelist and translator with eight books to her credit. Her books include a poetry collection
Absent Muses
, published by Poetrywala in 2010 and
Rupture
, published by HarperCollins
Publishers
India in 2009. Her latest novel
Land of the Well
, was published in June 2012 by HarperCollins
Publishers
India. Her translation of Sukumar Ray's poetry and prose
Abol Tabol: The Nonsense World of Sukumar Ray
into English was reissued in 2008 as a Puffin Classic titled
Wordygurdyboom!
She has authored several books for young people, including
The Fried Frog and Other Funny Freaky Foodie Feisty Poems.
Last modified on 2012-07-28 10:36:00 GMT. 0 comments. Top.
Category: Poetry
Rights: All Rights available
Poems that inhabit the persona of the Goddess Durga, and speak in a voice that is questioning, irreverent, sensual, strong, grieving. This Durga rants, sings, laughs as she examines her own mythologies and the symbols that surround her. Is she goddess or human, is she ancient or very, very modern? Does she speak to herself, or to a woman who mirrors her? These poems spring from the space between divinity and humanity, the sacred and the profane, opposing binaries and seeking instead a vivid, visceral, personal experience of desire, destruction, and the "terrible and essential" truths of Her song.
Last modified on 2011-07-20 10:31:57 GMT. 0 comments. Top.
Category: Short Stories
Publisher: Amaryllis
At the heart of a story of three generations-seen through the eyes of friends, neighbors, siblings, cousins and children-are Rudra and Reema Banerji, a retired couple living with their working daughter in a new housing complex in Kolkata. As they unravel a complex web of memory that traverses time and location-from Ranchi in India and Chattogram in Bangladesh to the Maharajah's white tigers in Rewa and the wonder years of an international fraternity in Ethiopia, what emerges is a meditation on the vicissitudes of illness, death and separation, the centrality of family and the fractured idea of 'home'.
Last modified on 2013-02-08 11:33:03 GMT. 0 comments. Top.
Category: Fiction
Publisher: HarperCollins Publishers India
Rights available: World (excluding Indian subcontinent)
It is Goa in the monsoons. A shy and lonely teenager finds himself drawn towards a group of holidaymakers. In their midst is Momo, the woman he would do anything to be close to. As if sensing his willingness, the group spends the day 'testing' him before pronouncing him worthy of their friendship and their disclosures about themselves.
Challenged by his new-found friends to provide an answer to the riddle of their condition, the boy tells them the story of the Land of the Well. Expecting praise and further acceptance, he is horrified when the outcome is an alienation more extreme than he has ever faced before.
A novel that examines this age of anxiety, wherein the bodies of the young and successful break down in ways that mirror their innermost traumas. Land of the Well walks the line between reality and delusion, between treachery and trust.
Last modified on 2013-04-01 11:30:02 GMT. 0 comments. Top.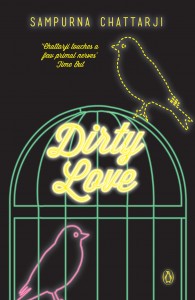 Category: Short Stories
Publisher: Penguin Books India
Home to ten million migrants and more. As pitiless as it can be warm. This is Mumbai. Or is it? Here, an Insect boy sells stories about sea-crossings, a street magician stands for elections and Makhdoom Baba resurrects a goat. While Augustus Andrade seeks Bliss in Mahim Church, and Robbie Lee burns paper money in the last Chinese temple in Mazgaon, dream shuttles speed through the rain, and men fall prey to dirty love.
This is the great Schizopolis, sung by its only true dweller-the one from faraway.
Last modified on 2013-02-08 11:33:10 GMT. 0 comments. Top.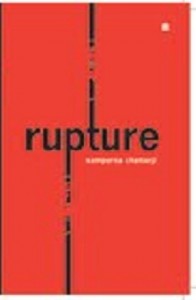 Category: Fiction
Publishing House: HarperCollins Publishers India
In the course of twenty-four hours, nine characters across five cities are faced with a pressing need to examine their past. As each of them confronts the realities within, the world itself explodes into chaos, the disintegration of civic order mirroring the breakdown of individual sanities. A powerful first novel from a critically acclaimed poet, translator and fiction-writer, Rupture is a book in which every word, every emotion resonates with a heightened sense of intensity. Sampurna Chattarji brings to her writing a poetry and potency that is rare and the sheer pace of the narrative pulls the reader in with its urgency.
PRAISE FOR RUPTURE
'Pick up a debut novel from the Indian fiction section of your local bookstore, and chances are you'll find a semi-autobiographical coming-of-age tale told in plain, simple English. It's a relief, then, to find that Sampurna Chattarji's Rupture is anything but that. This novel is intricately layered, not confining itself to a specific character, background or mode. The language, too, is coiled and charged—as befits, one supposes, a poet writing in prose' – Tehelka
'[Rupture] is a dark tale … compelling and hard to put down' – Deccan Herald