Sidin Vadukut is an editor for the Mint newspaper, currently posted in London. He has been writing extensively on technology and office culture since 2004. Vadukut also writes a popular blog at www.whatay.com, and tweets as @sidin. Vadukut's bestselling debut novel, Dork: The Incredible Adventures of Robin Einstein Varghese, was published by Penguin India. God Save The Dork: The Incredible International Adventures of Robin Einstein Varghese and Who Let the Dork Out?, the next two books of the Dork trilogy have also been published.
Last modified on 2014-08-12 08:48:24 GMT. 0 comments. Top.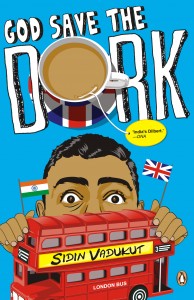 Category: Fiction
Publisher: Penguin Books India
Maestro management consultant and strategy guru Robin 'Einstein' Varghese has been dispatched to London to the Lederman account. Things in the mother country are not all tally-ho as Einstein must make do with convoluted remuneration, temperamental digestion and a comely coworker who revels in mixed signals — not to mention a bizarre conspiracy by museums all over the city to frustrate his every attempt to imbibe in high culture. Things are not all that much better with his love life. Gouri insists that he go to Madame Tussaud's and take a photo with the Shah Rukh Khan statue. But who will pay for the entry ticket? Gouri's father is not the proprietor no? Then? Just when things look like they can't get any worse, Lederman threatens to shut down the project. Panic ensues. Once again Dufresne Partners turns to their most resourceful, inventive, original, strategic, out-of-the-box-thinking employee.
Last modified on 2014-07-16 06:26:51 GMT. 0 comments. Top.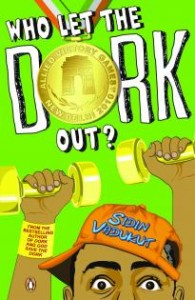 Category: Fiction
Publisher: Penguin Books India
With just 12 months to go before the 2010 Allied Victory Games in New Delhi, there is pandemonium at the Ministry for Urban Regeneration and Public Sculpture. Specially appointed by the prime minister to oversee preparations for the Games, the ministry now find themsleves in the centre of a media shit storm.
Preparations are months behind schedule – they had completely forgotten about Taekwondo – and the minister Badrikedar Laxmanrao Dahake  not only has to deal with an irate PM  but also with, high intrigue in the Lok Sabha, fiendish investigative journalists, and a relentless BBC reporter who insists on interviewing him live in English. Dahake is about to resign when he runs into an unlikely saviour: master strategist, media expert, and international financial wizard Robin 'Einstein' Varghese, currently running the Delhi Lederman office.