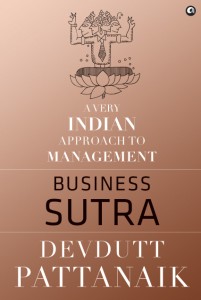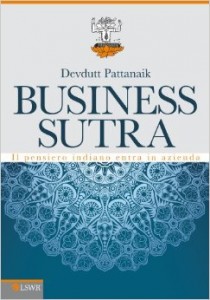 Category: Management and Mythology
Publisher: Aleph Book Company
Publisher (French): LSWR SWL (forthcoming)
Publisher (German): LSWR SWL (forthcoming)
Publisher (Hindi): Manjul Publishing House
Publisher (Italian): LSWR SWL
Publisher (Marathi): Popular Prakashan (forthcoming)
Publisher (Tamil): Sixthsense Publishing (forthcoming)
Rights: World rights available (excluding Indian subcontinent, translation rights for French, German, Hindi, Italian, Marathi, Tamil)
Modern notions of leadership taught in business schools are rooted in the Protestant work ethic, much admired in the US and implicitly based on the Biblical paradigm, where the CEO (the prophet) has to take the team (the tribes) to the Promised Land (vision statement) in keeping with the processes (commandments) approved by the Board of Directors who serve as the voice of the shareholder (God).
When Japanese and Chinese business houses rose to prominence, leaders were exposed to Sun Tzu's Art of War – in which to create a great army that obeys without question, even the emperor's favourite concubine is not spared.
Now India is rising. What is India's offering to the leaders of the world? Potentially, the long ignored secret of how to stop chasing Lakshmi, the goddess of wealth and make her chase you instead. This book attempts to unravel the puzzle of three hundred and thirty million gods and goddesses as well as present in sixty four chapters the secrets of Hindu management.
EXCERPTS FROM SOME REVIEWS:
"This book is full of frameworks, woven into each other. While frameworks of management science seek to be objective, the frameworks of Business Sutra are primarily subjective. The book does not seek to sell these frameworks, or justify them as the truth. They are meant to be reflective, and not prescriptive." - The Hindu
http://www.thehindu.com/books/books-reviews/an-indian-view-of-management/article4689764.ece
"This isn't a review. This book can't be reviewed. It has to be read. Given the way Devdutt Pattanaik writes, it is great fun to read. There are nuggets here and there. Perhaps one shouldn't call them wisdom. These are different ways of looking at things. They make you think and that's Devdutt's USP – to give a new twist to stuff one is already vaguely familiar with." - Bibek Debroy
http://devdutt.com/blog/thoughts-on-business-sutra-by-bibek-debroy.html
"The book, Business Sutra attempts to answer the basic question, is there an Indian way of doing business? The central argument is that management practices today are a reflection of the western beliefs which are convergent, and uni-dimensional. The Indian ethos can be better understood through our stories, symbols and rituals. The book attempts to take different aspects of business and craft what would be an Indian approach to management." - Times of India
http://blogs.timesofindia.indiatimes.com/just-like-that/business-sutra-by-devdutt-pattanaik/
"The book is a tour de force of Indian mythology and the relevance of various stories, rituals and characters to contemporary managers. The author is critical of modern Western thought which dismisses mythology as irrational and unscientific" - India Today
http://indiatoday.intoday.in/story/dhiraj-nayyar-reviews-business-sutra-the-mythical-company/1/278976.html
"At the heart of the book is a compelling premise: if we believe that wealth needs to be chased, the workplace becomes a rana-bhoomi - a battleground of INVESTORS, regulators, employers, employees, vendors, competitors and customers; if we believe that wealth needs to be attracted, the workplace is a rang-bhoomi - a playground where everyone attains happiness." - The Sunday Indian
http://www.thesundayindian.com/en/story/book-review-business-sutra/114/47838/