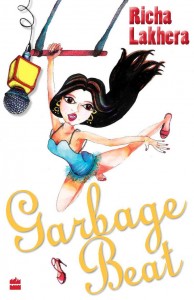 Category: Fiction
Publisher: HarperCollins Publishers India
Rights: World rights available (excluding Indian subcontinent)
Sexy Bollywood journo Latika transforms into a hit item girl. Star-struck reporter Chiki's obsession spins recklessly out of control. A ginseng-munching resident super hack Indumati adds to the newsroom mayhem where young Laila finds herself. A world where bitchy is sexy and sexy is everything. Life is defined by surviving disasters from servers hanging, corrupted files, shot tapes, unity tanking, rendering errors till Laila's glitched TV career becomes a series of bloopers and hits black. Torn between a boyfriend who feels ignored and a father who is ashamed of her career choice, Laila realizes that being an entertainment reporter is not a glitzy ride but a harrowing ball-crushing, back-breaking Garbage Beat.