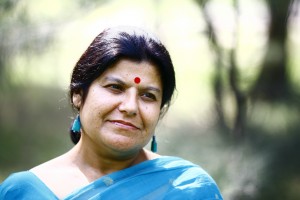 Paro Anand has written books for children, young adults and adults. She also works with children in schools and NGOs, through her program Literature in Action and holds a world record for helping over three thousand children make the world's longest newspaper. She has been awarded for her contribution to children's literature by The Russian Centre for Science and Culture. No Guns at my Son's Funeral, opened to rave reviews, was on the International Board on Books for Young People Honour List, has been translated into German and French, and is being adapted for cinema. The Little Bird who held the Sky up with his Feet was on the 1001 Books to Read before You Grow Up, an international gold standard of the world's best books ever. Wingless has been performed nationally and internationally.
Last modified on 2015-09-27 23:29:00 GMT. 0 comments. Top.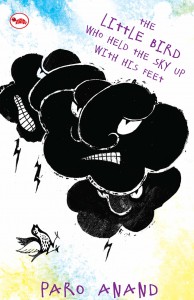 Category:
Children
Publisher: Rupa Publications India
The Little Bird Who Held Up The Sky With His Feet is a modern fantasy-fable that deals with current environmental issues. The creatures of an Indian forest are living in dread because the floods that have devastated their home in the past are threatening to rise again. What is to become of them and who will save them? The unlikely heroine turns out to be Piddi , a courageous little bird who holds the sky up with her feet and eventually sacrifices her life for the other animals. This simple but affecting tale is about the hidden strengths of the underdog and is intended to encourage self-confidence in its readers. It also explores how the other birds of the forest honor Piddi's memory.
Last modified on 2017-03-22 11:55:52 GMT. 0 comments. Top.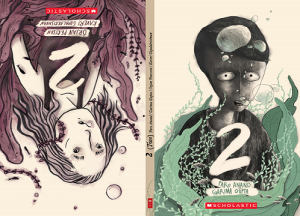 Category: Graphic Novel
Publisher: Scholastic India
Indian writer Paro Anand writes the story of a young Indian boy, Ganga, and Swedish writer Örjan Persson writes of a young Swedish girl, Helga, both of whom visit Goa. It is a first visit for both these teens and although they are strangers, their destinies become tied with one another in a strange and magical way. Under the sea, living the fantastical life of dolphins, they discover each other as well as themselves.
Written as two books in one, following the same sequence of events, this is a unique adventure of self-discovery – as much for the characters as their diverse creators.