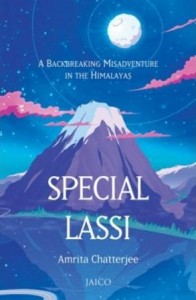 Category: Travel Memoir
Publisher: Jaico Publishing House
Rights: World rights available (excluding Indian subcontinent)
Special Lassi is the travel journal of two bleary-eyed backpackers who only wanted to get high, get out and have the time of their lives. They never thought that they'd actually get so far ahead. This is probably why India has always been the spiritual motherland of the bohemians and the crazy at heart. There's just no way you can prepare an itinerary for this country, there's just no predicting what you might find, or what you might see. All you can do is keep your eyes open and hope that you find that glass of something special at the end of the road.