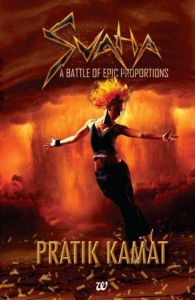 Category: Thriller
Publisher: Westland Ltd.
Rights: World rights available (excluding Indian subcontinent)
A team of Somali pirates unearth an ancient weapon, setting into motion a devious plan by a religious Dravidian cult. Nadar, the devout orphan, follows the high priest's every command, putting his life at stake and testing his faith at every turn.
In Mumbai, a reckless young teen crashes her bike in a suicidal stunt only to be saved miraculously by an unknown man on a mission of his own. Slash must come to terms with her true destiny and be the force to take on the great evil that is to be released upon humanity.