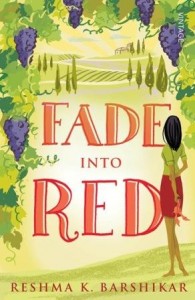 Category: Fiction
Publisher: Penguin Random House India
Rights: World rights available (excluding Indian subcontinent)
Ayra always wanted to be an Art Historian. She saw herself flitting between galleries, talking Michelangelo and Dali with glamorous ease. At twenty–nine, life has decided to make her an underpaid investment banker juggling an eccentric family, a fading career and a long–distance relationship that is becoming a light-year one. On a monsoon day in June, she is suddenly sent packing from Mumbai to Tuscany to buy a vineyard for a star client. What should have been a four-day trip turns into a two-week treasure hunt that finds her in the middle of midnight wine deals, dodgy vintners, rolling Tuscan hills, a soap opera family and one playboy millionaire who is looking to taste more than just the wine. Towards the end she finds that the road to true happiness is almost as elusive as that perfect glass of Chianti.