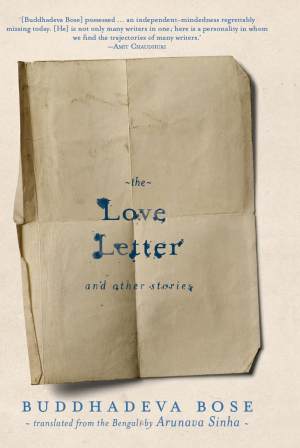 Category: Short Stories
Publisher: Rupa Publications India
Rights: World rights available (excluding Indian subcontinent)
A professor of linguistics receives a letter from the woman he loves – the last letter he will ever get from her before he returns home. But what language is it in? What do the indecipherable letters and symbols signify?
The professor spends the rest of his life trying to understand the meaning of the love letter – but can he succeed? Does he want to?
A man strides the memory of his past loves, in different cities, different countries, different periods of his life. But are they real – or figments of his mundane, middle-class existence?
A young man spends all his money to buy one red rose for a girl he will meet at a party. But how will he ever give it to her?
A series of unique love stories – by turns enigmatic, elegiac, passionate, tortured, and amused – by the great Bengali writer Buddhadeva Bose.