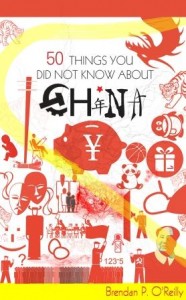 Category: Non-fiction
Publisher: Alchemy Publishers
Rights: World rights available (excluding Indian subcontinent)
A Chinese Muslim eunuch once kidnapped the king of Sri Lanka. The one-child policy only applies to a third of Chinese couples. China loans more money than the World Bank does. Four hundred million Chinese people can't speak Chinese. China will soon have more bullet trains than every other nation in the world – combined.
China is vibrant, confusing and sometimes downright scary. This book is written to separate truth from fiction and to provide you with the most relevant, surprising and intriguing facts about the world's most populous nation. It is a humorous and enlightening introduction to the essential realities of modern China.