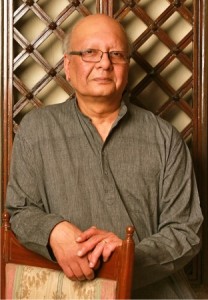 Amit Dasgupta was an Indian diplomat for over three decades and has travelled extensively on assignment, within India and abroad. This unique experience brought him in contact with different cultures and ways of seeing. Having retired from diplomatic service, he is now a full-time writer, in both fiction and non-fiction, exploring ideas that are related to the meaning of life and the pursuit of happiness. Lessons from Ruslana is his first book.
Last modified on 2015-09-25 23:14:37 GMT. 0 comments. Top.
Category: Motivational
Publisher: HarperCollins Publishers India
Rights: World rights available (excluding Indian subcontinent)
Human beings are taught from their very childhood on how they must think and behave. While most of us tend to conform, so that those around us might accept us, many others consciously choose to deviate. They are willing to think and see differently, despite social pressures, including ostracism and other forms of punishment. The book explores the innumerable stories when 'thinking different' brought about not only change but rather, transformational change. The core inspiration behind the book is, quite simply, the basic question: How does this happen? But, more importantly, why does it happen in some cases and not in others?
Drawing extensively from philosophy, social sciences, art, literature, culture, management sciences and inspirational biographies, this book takes the reader through a sweeping journey to unravel the mysteries behind the one question that bothers us all: Why am I unhappy, why do I fail and will I ever matter?