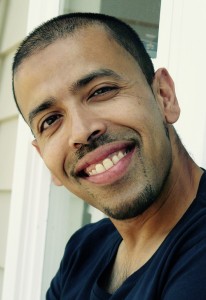 Rajorshi Chakraborti is the author of four previous novels and a collection of short fiction, including Or the Day Seizes You and Mumbai Rollercoaster, both of which were shortlisted in different categories of the Crossword Book Awards.
Last modified on 2017-04-24 08:33:54 GMT. 0 comments. Top.
Category: Fiction
Rights: All rights available
For two decades, Rajeev and Sourav have been haunted by images of how they might have been if their mother had not died in an accident when they were teenagers. That loss, they both feel, has warped their personalities, cast its shadow over everything they've tried to do, and is a burden they will never shake off.
Then someone makes a surprise appearance in their lives, first in Rajeev's and then in Sourav's, offering both brothers a tantalizing chance to wipe the slate clean. Suddenly revenge is possible if they should seek it, or else a new beginning such as they would never have dreamt of. Because the man they have re-encountered is the one they hold responsible not just for breaking up their family, but also for their mother's death.
The brothers get their second chance, but what they choose could destroy a damaged family all over again. They each take a different path, and one watches the other disappear down a tunnel with increasing despair.
Set mostly in Calcutta, but also in Scotland and London, The Red Herring is a richly-peopled work as full of voices, stories, joy and humour as it is infused with grieving, nightmares and pain, and follows two brothers to a crossroads at which they have everything to live for, and everything to lose.