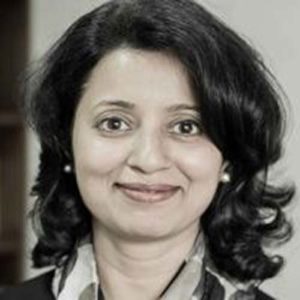 Shylashri Shankar is a senior fellow at the Centre for Policy Research. Her intellectual and research interests include constitutionalism and religious freedom, 'activism' and policy making by the judiciary, impact of anti-terror laws on civil liberties, conceptual history and migration of ideas between judiciaries, urbanisation and old cities, and the political economy of anti-poverty initiatives. She is currently working on an urban ethnography of a sixteenth-century neighbourhood in Hyderabad.
She is the author of Scaling Justice: India's Supreme Court, Anti-Terror Laws and Social Rights and co-author (with Raghav Gaiha) of Battling Corruption: Has NREGA Reached India's Rural Poor. She has also written on judicial activism in India and Sri Lanka, transformative courts in the Global South, cross-judicial engagement on secularism in India, Sri Lanka and South Africa, ethnic conflict in South Asia and the Middle East, and on the politics and impact of anti-poverty programs. Turmeric Nation is her latest book. 
Last modified on 2019-10-11 11:47:01 GMT. 0 comments. Top.
Category: Non-fiction
Publisher: Speaking Tiger Books (forthcoming)
Rights: World rights available (excluding Indian subcontinent)
What one consumes as food plays a major role in defining not just the physical well-being but also has an impact on facets of one's identity.
Who am I? We define the 'I' in relation to someone or something. The theme of the book is how the way one relates to food (personally and culturally) can help one live an artful life. We act out our proclivities and prejudices in the way we consume or reject a dish, who we eat it with, and how we prepare it.
In life, as in food, we aspire to achieve a harmony of balance between the sweet, the bitter, the salty and the unani. The book begins with sensations (taste, pain and pleasure), then moves to the thinking process (food for the brain), and on to memories (hunting luncheons as a type of leisure, culture and rituals, gods and their favourite food;) and more global concerns (national cuisine, gender issues, and vegetarianism). The book concludes with a chapter on philosophy and nutrition.
The essays weave in psychological, scientific, archeological and cultural research with personal memories and interrogate how one's relationship with food shapes one's identity.
The author: Shylashri Shankar